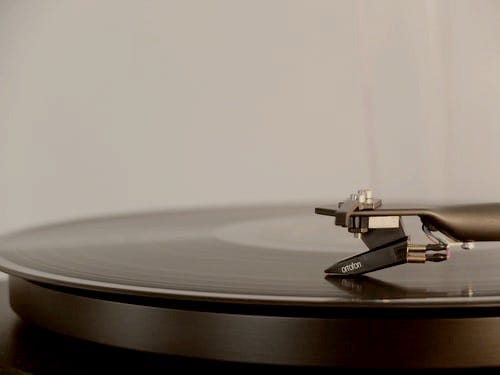 Jeremy Berman
Jeremy Berman has successfully directed his healthcare organization for nearly two decades!
About Me
Jeremy Berman is a healthcare provider in Findlay, Ohio. He is a practitioner and co-owner of Findlay American Prosthetic – Orthotic Centre, Inc. Disabled people might benefit from the company's rehabilitation services. In addition, he is a licensed prosthetist and orthotist (C.P.O.).
He helps clients who have lost limbs or are experiencing limb instability regain as much movement and function as feasible as a practitioner. He provides this service because he enjoys serving others.
Berman possesses a wide range of abilities. Prosthetic and orthotic practitioners, as well as pedorthotic providers, fall into this category. He uses his skills to help people who are facing major life challenges as a result of accidents, disease, or other forms of disability.
Findlay American Prosthetic – Orthotic Centre, Inc is a Findlay, Ohio-based corporation.
Jeremy Berman is a practitioner and co-owner of Findlay American Prosthetic – Orthotic Centre, Inc. He is self-employed. His business partner is Kenneth M. Berman, C.P.O. The organization provides a wide range of services in the field. Examining, constructing, and personalizing orthopedic braces and artificial limbs are all part of this operation. In addition, the firm provides substantial assistance to clients who require orthotics or prosthetics for a number of reasons.
Berman's role is to gather information about muscle loss and weakness in order to find solutions. He helps persons who have had limbs amputated as a result of serious traumas or fractures. In addition, the group helps people who need help because of neurological difficulties. Lower and upper extremity prosthetics, as well as patient education, postoperative care, and follow-up, are all available at Berman's Findlay American Prosthetic – Orthotic Centre, Inc.
The company's mission is to help people with severe physical disabilities achieve the best possible level of recovery. This is accomplished by focusing on functionality, mobility, and dependability.
Furthermore, the firm makes an effort to contribute back to the community. The firm has tried to give back to the community through a variety of activities and resources since its start on June 1, 1975. One method to provide knowledge and support is to collaborate with local schools, physician groups, and physical therapists.
Findlay American Prosthetic – Orthotic Centre, Inc provides articulated AFOs, UCBLs, custom orthotic shoe inserts, AFOs, tone-reducing AFOs, upper limb prosthesis, harmony VASS, C-leg, and other services.
Work Experience and History
Jeremy Berman has successfully directed his healthcare organization for nearly two decades. He worked as a neighborhood police officer before to entering this sector. Throughout his career, he has also worked on the construction of numerous real estate developments in the area. In addition, he ran a bar and a restaurant. A climate-controlled storage facility is part of Berman's enormous real estate assets.
Education
Berman earned a bachelor's degree in science from Bowling Green State University in Ohio. During his studies, he majored in human movement science and minored in sociology. To pursue his study, he proceeded to Northwestern Medical School in Chicago, Illinois. During his time there, he got a master's degree in orthotics and prosthetics. He conducted a clinical rotation at the Rehabilitation Institute of Chicago in Chicago, Illinois, after finishing his studies (RIC). He completed his orthotic residency at Toenges Orthotics & Prosthetics in Fort Wayne, Indiana. After finishing his schooling in these areas, he finished his prosthetic residency at the Findlay American Prospected & Orthotic Center in Findlay, Ohio.
The area of prosthetics and orthotics is continually evolving as new technology is introduced. As a result, Jeremy Berman and his colleagues at Findlay American Prosthetic – Orthotic Centre, Inc are continuing to research and train to keep up with these changes. This includes going to the right lectures and seminars. These can be found all across the country and are usually focused on the most cutting-edge advancements in the sector. After acquiring the necessary training and instruction, the organization promptly integrates the new technology.
Personal Experience Narratives
Jeremy Berman grew up in the Ohio towns of Mount Blanchard and Findlay. He is married and currently lives in Findlay with his family.
Berman has a long and distinguished career, as well as a diverse set of interests and achievements. In addition to providing therapy and support to patients, he wants to develop his real estate holdings. As a result, he has established a solid business base. He is also a big fan of investing, which takes up a lot of his leisure time.
Jeremy Berman enjoys a wide range of activities in his spare time. In addition to spending time with his family, he enjoys athletics and weightlifting. He likes to spend time on the golf field as well. When he has the chance, he also enjoys flying planes.
He is a Rotarian and a member of the Findlay Rotary Club. He has made significant contributions to the community and region through the events and operations of this organization.
Berman was also a military man. He was a member of the US Army, which affected his desire to help others. He was then honorably discharged from the service. Throughout his boyhood, he was active in a variety of activities. He was also an Eagle Scout in the Boy Scouts of America before becoming 18 years old.